Swarovski Crystal Colors

Birthstone Colors Labeled Below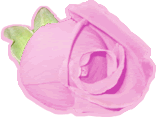 (this discontinued color changes from 

Light Purple to Light Blue

 in different light)

VINTAGE WEDDING JEWELRY

VINTAGE  & ANTIQUE ESTATE JEWELRY

Without an order, bead* sample packages are available 

for a fee of $15.00 including postage in the USA for beads for the styles you are interested in.  

The $15.00 fee will be deducted if you place an order afterwards. 

If you place an order first, we will send samples at no charge upon request. 

*Up to 10 beads are included. Add 75 cents for each additional bead. 

(has a light yellow cast)