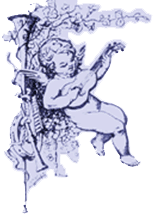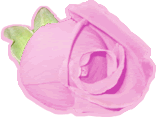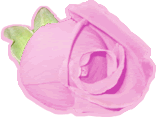 Wonderful Vintage Inspired Bridal and Wedding Jewelry!

Call Toll-Free 

1-866-5HEAVEN

Mon-Thurs 11AM-6PM EST

  Would you like something customized for your bridal or bridal party jewelry?

Call Toll-Free 

1-866-5HEAVEN

Mon-Fri 10AM-6PM EST

"Jackie O" 

 Pearl Bridal Necklace

Multi-Strand, Back Drop 

SOJ#JOC

2-Strand, Sterling $ 85.00 

2-Strand, Gold-filled $ 90.00

3-Strand, Sterling $ 120.00 

3-Strand, Gold-filled $ 130.00

Free Shipping

This bridal jewelry

can be ordered in any colors

Perfect for a bride or bridal party jewelry!

Allow 2-3 weeks for delivery. Contact us for rush orders.
 Jackie O  

 Pearl Bridal Choker Necklace

with Back Drop

VINTAGE WEDDING JEWELRY

VINTAGE  & ANTIQUE ESTATE JEWELRY

This elegant bridal choker was inspired by 

the sophisticated and demure style of our former First Lady. 

It is made with a blend of Swarovski glass pearls and tiny glass teardrops,  

mixed with either Sterling silver or gold-filled findings.

 The choker adjusts from 14 1/2" to 16" with a sexy 5 1/2" long back drop.

Our scattered bead design gives the necklace the look of  a starry night sky.

Custom sizes are available for a small additional charge.

Click pictures for coordinating bracelet & earrings!


Pink Pearls & Iridescent Crystals  

"I was very pleased with the necklace....

 I hope the Vintage Bridal Jewelry collection will grow even more successful..."

 Best Regards,

Jayne W., Manchester, United Kingdom

 This is our Jackie O

bridal choker & earrings

made with Rosaline pink pearls. 

The bride wore it with our

also made with Rosaline pearls

 This was a special order version of our 

"Jackie O " bridal choker 

with special order earrings

Ivory Pearls & Champagne Swarovski Crystal accents

"I just wanted to thank you for doing such beautiful work on jewelry for my wedding. 

 It was just beautiful with my dress!"

 Best regards, 

Rachel B., California

Special order

 Jackie O Bridal Choker & Earrings

with extra crystals  

I had ordered the Jackie O "Wedding Choker, 
earrings
 and 
bracelet
 for our wedding August 12th. I absolutely LOVED it! I received many compliments, it went perfectly with my dress. The quality was outstanding!! I will definitely be referring family and friends to you!!! Thanks.
Jacquelyn W., North Carolina