Delivery Information

&

Terms and Policies

Shipping

All items are shipped via USPS insured Priority Mail***

which will take 1-3 days to reach you in the USA.

We track all of our shipments and will notify you when your order has been shipped.

We always ship one-of-a-kind pieces within 2-3 business days.

Please allow 2-3 weeks for our handcrafted orders. 

Delivery prices are valid for the USA only:

Jewelry  

Insured Priority Mail $9.75

Overnight Delivery $25.00

Required for rush orders

ALL ORDERS OVER $250.00 

WILL BE SHIPPED FREE*

*All shipping costs will be deducted from returns

See below conditions in black

Our Return Policy 

We offer what we feel is a fair return policy:

~ Thank You for your order ! ~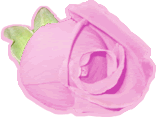 Our Privacy Policy

We do not release our customers' information to anyone under any circumstances!

Call  

1-201-262-0788

Mon-Thurs 11AM-6PM EST

VINTAGE WEDDING JEWELRY

VINTAGE  & ANTIQUE ESTATE JEWELRY

Layaway Plan

We are happy to work with you on a customized layaway plan.

Layaway items will not be put on hold until we have received 10% of the purchase price, and will not be started in our manufacturing process, until we have received 50% of the purchase price. After your initial 10% payment you are welcome to set your own payment schedule however if we have not heard from you for more than one year the items will be returned to stock 

and your deposit will be forfeited.  

Layaway items will not be shipped until they are payed in full.  

Please see our return policy.

Bead Samples

We want to work with you to get the colors right.

Without a jewelry order, bead packages are available for a fee of $15.00 including postage 

for up to 10 beads for the styles you are interested in. Add 75 cents for each additional bead.

If your order is $85.00 or more, the $15.00 fee will be deducted if you place an order afterwards. 

If you place an order first, we will send samples upon request at no charge however, 

if the order is canceled, the $15.00 charge will be deducted from your refund 

to cover our expenses.

1.  Any items in our line that are pre-made, with the exception of all sample sale items and earrings, are returnable for a full refund excluding actual shipping costs. If you order an item for which you are choosing the colors or special design details, that item is being made just for you and will not be returnable. For sanitary reasons we cannot accept earring returns.  

2.
 Please email us at info@vintagebridaljewelry.com for a return authorization within three (3) days of receiving your package.  The return must be postmarked no later than three (3) business days after you receive the authorization. Since we track all of our shipments, we adhere strictly to this policy. We cannot help you with this over the phone. 
Packages without authorization numbers will be refused. There are no exceptions.    

3. Shipping charges are not refundable.  We will deduct the actual shipping costs from your return.  

4. No returns will be accepted after your wedding date.  

5. All items obviously must be returned insured and in the same new & perfect condition, and with the original inside & outside packaging in which you received them. We cannot be responsible if the return does not safely reach us. If an item is returned damaged because you did not follow these instructions, your credit will not be processed. 

6. We consider placement of any orders to be your confirmation that you have read and understand our return policy.  All refunds are issued by the same method as the original payment.   

7. Layaway items are returnable but, since we do not charge interest, will incur a restocking fee equal to 25% of the item's selling price. ***

*** The restocking fee may be necessary for transactions that are outside of our normal policy to covered incurred expenses.

8. Gift certificates are redeemable for merchandise only. 

9. Returns related to special offerings may result in additonal deductions from your return. 

Please refer to the special offer details and instructions.

10. Errors made by Vintage Bridal Jewelry will be replaced at our expense once the original shipment is returned to us. (This hasn't actually happened yet but we do stand behind our work)

Rush Orders

We are happy to accommodate rush orders whenever possible.

We do not charge an additional rush fee as many other web sites do, 

but we do require that you upgrade to overnight shipping. 

Please email us if you need a rush order. 
 *All items are shipped via USPS insured Priority mail and will require a signature for your protection. 

Insured Express mail is used for overnight and international shipments.

If you waive the signature Vintage Bridal Jewelry cannot be held responsible for any problems that occur in transit.

In the unlikely event of an insurance claim the buyer may not be refunded until Vintage Bridal Jewelry receives the refund from the carrier.

***If a shipment is returned to us because the buyer has provided an incorrect address, 

the buyer will be required to pay for reshipping the package at the above rates.

 Should the buyer decide to cancel the order, the actual shipping charges originally incurred will be deducted from the refund.

Handmade items will also incur restocking fees per our policy.